LIVE VIDEO
INTERNATIONAL CORFU JAZZ WORLD FESTIVAL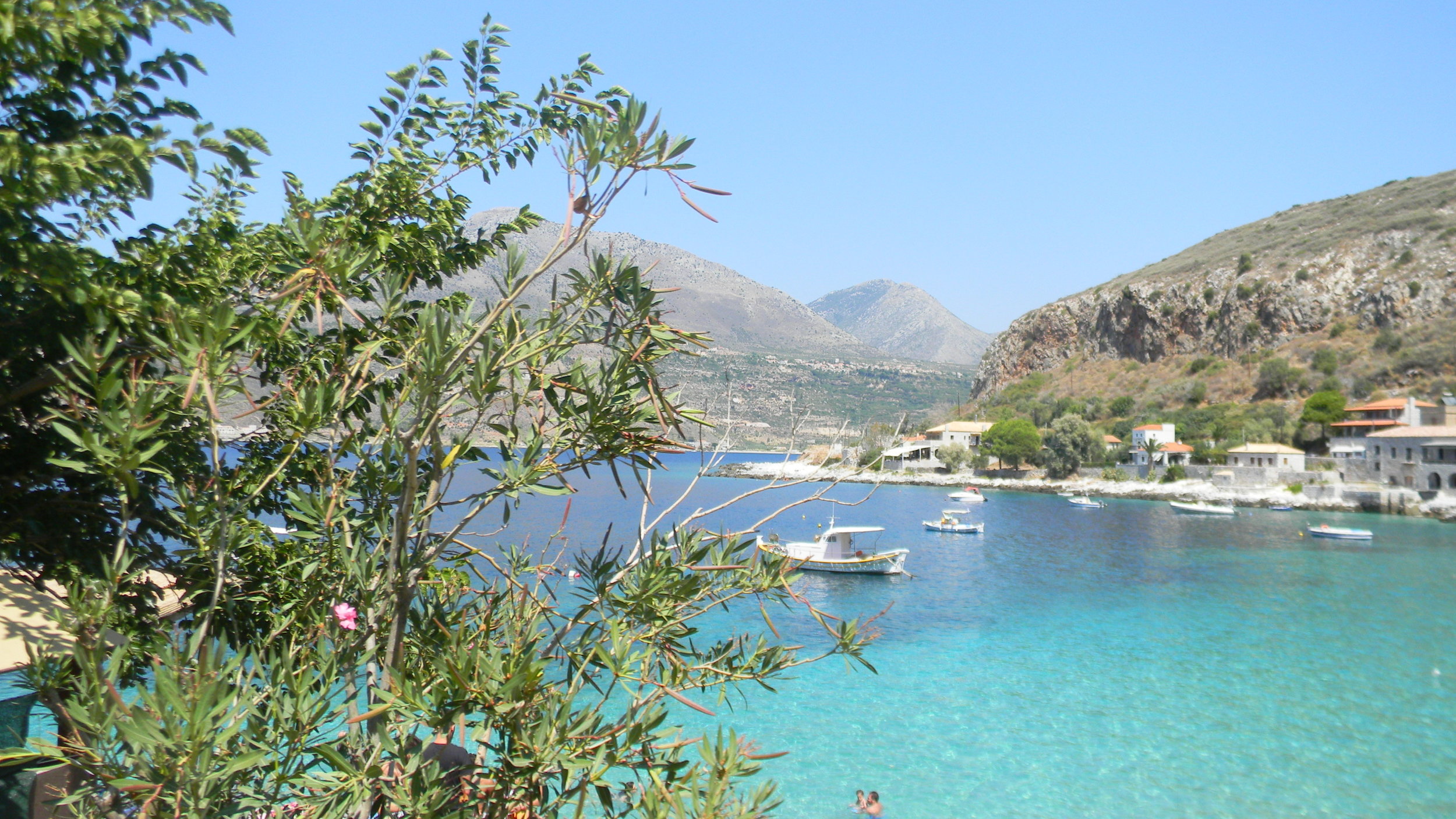 "A pianist with skill, touch, musicality and a gift for making songs from songs. Plus, he can swing! Give a listen"
Bob Brookmeyer Composer, Trombonist, NEA Jazz Master
"Talent like his is rare."
Steve Lacy Saxophonist, Composer, McArthur Genius Fellowship Award Recipient
"In these times, when we are in great need of fresh examples of intercultural dialogue, Lefteris's music is an abundant source of inspiration."
Danilo Pérez Pianist, Composer, Multi-Grammy winner
"Some 70 years after Dizzy Gillespie incorporated Afro Cuban rhythms into the big-band context, jazz today regularly takes its cue from global musical traditions. A prime example is the colorful, highly intelligent blend of modern jazz elements and aspects of Mediterranean folk-song found on Mediterrana" - ★★★★
DOWNBEAT Magazine - Michael Harris
BIOGRAPHY
Pianist, Composer, and Inner Circle Music recording artist Lefteris Kordis has established himself as a unique voice in the Mediterranean Jazz idiom. He grew up in a multi-cultural environment in Elefsis, an ancient town near Athens, Greece. Since the age of four, he studied, performed, and composed based on a wide spectrum of genres including Greek Folk, Western European Classical, Jazz, Byzantine chant, and Modernist/Avant-Garde.
He graduated from the Experimental Music Gymnasium and Lyceum of Pallini, the National Conservatory of Athens, the Ionian University, and pursued a Master's and a Doctorate at New England Conservatory on a Fulbright and an Onassis grants. He has performed in major international venues such as the Carnegie Hall, Panama Jazz Festival, Athens Epidaurus Festival, and Toronto Jazz Festival with music legends Mikis Theodorakis, Steve Lacy, Sheila Jordan, Vasilis Skoulas, Glykeria, Joe Lovano, Vasilis Saleas, Greg Osby, Panayotis Lalezas, and Robin Eubanks, among others.
Lefteris is currently Associate Professor at Berklee College of Music and the director of the music programs at the Maliotis Cultural Center in Brookline, MA. He taught at New England Conservatory for nearly 10 years and also taught at the Global Jazz Institute for the last 3 years, teaching alongside Joe Lovano, John Patitucci, Danilo Pérez, and Terri Lyne Carrington. He is the co-director -along with Dimos Dimitriadis, head of the jazz program at the Ionian University- of the "Aqua Jazz," a program that builds bridges between folk and jazz musicians of the Mediterranean region. Lefteris serves as gospel choir director and organist/pianist at the historic Columbus Ave AME Zion Church in Boston, MA. He also performs regularly at the Beehive, Boston and Beat Brasserie with his jazz trio featuring bassist John Lockwood and drummer Karen Kocharyan, and he co-leads the Penny Muse Band, a Greek art-song and Folk music band.
Lefteris has recorded six albums as a leader and numerous others as a sideman.
extensive bio here
May 4, 2019, 7:30pm Penny Muse Band "Crossroads project" feat. dancer Wyoma Maliotis Greek Cultural Center
June 5, 2019 Penny Muse Band feat. Panayotis Lalezas Lily Pad, Cambridge
July 10, 2019 Penny Muse Band feat. Roni Eytan & Lefteris Bournias Hellenic Muse Festival, Chios, Greece
every Friday (April-June) Panayota Haloulakou Jazz Trio Stella's, Salem, MA
Past Dates
April 27, 2019 Lefteris Kordis - George Garzone Duo concert Port City Blue
April 21, 2019 Lefteris Kordis Piano Trio Beehive Boston
April 3, 2019 Berklee Global Jazz Institute 10th Anniversary Concert Berklee Performance Center
March 30, 2019 Vasilis Skoulas with 8-piece ensemble plus Maliotis choir Maliotis Cultural Center.
January 18, 2019, 8:30pm Penny Muse Trio feat. clarinetist Lefteris Bournias Athans Bakery, Brighton MA
January 9, 2019, 8pm Lefteris Kordis Quartet w/Panayota, Lockwood & Kocharyan Beehive Boston
October 3, 2018, 7pm Berklee Faculty Concert, Lefteris Kordis - Rick DiMuzio duo David Friend Concert Hall
July 20, 2018 Alex Drakos Trio Vamos Jazz Festival
July 10, 2018 Lefteris Kordis Mediterranean Jazz Octet Athens Epidaurus Festival
March 30, 2018 BGJI Summit concert "Shakespeare project" Berklee Performance Center
Feb 27, 2018 Lefteris Kordis - Edmar Colon Duo LilyPad, Cambridge
Feb 25, 2018 Roni Eytan Quartet Cornelia Street Cafe, New York
FOR BOOKING AND PRESS INQUIRIES, PLEASE CONTACT
KATIE HATTIER
KH MANAGEMENT
info@katiehattier.com - 210.274.4416